12:15 pm | September 20, 2012
---
Anne Boleyn died here in 1536 and, five years later, the last of the Plan­tagenets, Margaret, Countess of Salisbury, aged 68. Protesting that "the block is for traitors," she re­fused to kneel and dodged about the scaffold with her grey hair stream­ing and the headsman in pursuit.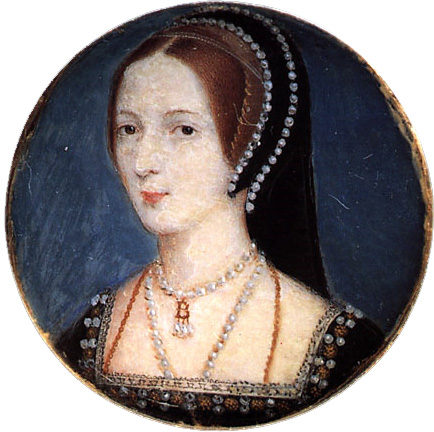 The next three victims were also women: two together in 1542, Queen Catherine Howard and her confidante, Lady Rochford; then little Jane Grey, alone in 1554; and last came Elizabeth's discarded fav­ourite, the rebel Earl of Essex, in 1601. The lesser rest-75 in number had to accept public execution on near by Tower Hill.
A prisoner arrived at the Tower either overland or by the river. Overland, a causeway led across two moats and through two tower gates to the main entrance of the outer walls, the Byward Tower. From here he was channelled along to the Bloody Tower, where his path con­verged with that of prisoners arriv­ing by the river entrance, Traitor's Gate.
There are six towers in the outer ward. The inner ward has 13, of which four—Martin, Beauchamp, Bell and Bloody are theatres where high drama has played again and again.
One, the Martin Tower, is asso­ciated with blood of a special type : "Colonel" Thomas Blood, an Irish-born desperado who, in 1671, at­tempted to steal the State Crown and other royal regalia, then kept in a cupboard in Martin Tower. Caught on Tower Wharf, Blood demanded a private audience with the King. Astonishingly, the ever unpredictable Charles II not only granted the audience but forgave the persuasive rogue and awarded him a pension of 500 pounds a year!

Today the jewels and regalia, along with the silver-gilt plate used at state banquets, are kept in the Jewel House. Guards, grilles and thick glass protect the glittering treasure in Christopher Marlowe's words "infinite riches in a little room."
Of all the towers, the best named is the Bloody Tower. Its roll-call traditionally includes the little prin­ces, Edward V and his brother Richard, in 1483; Archbishop Cranmer- and Bishops Ridley and Lati­mer, in 1553-54; Sir Walter Raleigh in 1603-16.

Raleigh – adventurer, poet, scien­tist, historian, gallant was the Elizabethan Age incarnate. Eliza­beth herself first sent him to the Tower for having secretly married one of her maids of honour, but freed him a few weeks later. Eliza­beth died in 1603, and James I al­most at once flung Raleigh back, for his alleged part in a Catholic plot against the King.
This time he stayed for 13 years, writing his History of the World and other works, drawing maps, making ship models, dabbling in chemistry and medicine and receiving his friends. Among them was the young Prince of Wales. "Only my father," he said bitterly, "would keep such a bird in a cage !"
James opened the cage door long enough to let Raleigh make one last expedition to South America. It failed, and he went back to the Tower, under sentence of death. On the scaffold at Westminster, he felt the axe edge and remarked, "This is a sharp medicine, but it is a physician that will cure all my diseases." Then, as the headman hesitated, "Strike, man! Strike!" He struck, and a voice groaned, "We have not another such head to cut off !"
As England grew more civilized, public executions declined. Tower Green's headsmen had already sheathed their swords and axes when, in 1780, the Gordon Rioters had the distinction of being the last to die on Tower Hill. A hundred years later, Queen Victoria paved the Green, where folklore says grass never grew, and chained it off.
The Queen also restored the little chapel at the corner of the Green, St. Peter ad Vincula, "St. Peter in Chains." "There is no sadder spot on earth," wrote Macaulay; and in the chapel were buried more than four-score high-ranking lords and ladies, all of them headless, most in unmarked graves. Known and un­known, they are all at rest now.
12:15 pm |
---
History of London's Dark Tower
A grim history of treason, torture and death
HIS wicked tower," says Phoebe Meryll in Gilbert and Sullivan's The Yeomen of the Guard, "like a cruel giant in a fairy tale, must be fed with blood." And, indeed, for more than 700 years the Tower of London was the nation's slaughterhouse, running with the blood of "the best and bravest in England."
Used as a prison as late as the Second World War, Her Majesty's Royal Palace and Fortress of the Tower of London comprises build­ings and grounds covering 18 acres. Until 150 years ago, it also housed the Royal Zoo and the Royal Mint. Today it is a treasury, a garrison, two chapels, several armouries and a museum.
The dark heart of the complex is the ironically named White Tower (so called because its walls were once whitewashed). Built by Wil­liam the Conqueror, it was his chief London stronghold "against the fickleness of the vast and fierce populace."

Its architect was Gundulf, later Bishop of Rochester. He was suc­ceeded by another bishop, Rannulf Flambard of Durham, who so "pilled and shaved" the people for his building fund that he was thrown into the tower he had just completed — its first recorded pris­oner and, six months later, its first fugitive. Friends smuggled him a coil of rope in a wine jar, and he slid 65 feet to the ground and es­caped to France.
The tower the bishops built is roughly square, 118 feet by 107, and 90 feet high. Its stone walls are 15 feet thick at the base, tapering up to 11 feet. Parapets fence the roof, and a turret rounds off each corner. Later kings, notably Henry III and Edward I, girdled it with walls and a moat and added gateways and bastions until it was one of the largest, stoutest fortresses in Europe.
But the White Tower itself they left more or less alone. Its exterior is as it was 900 years ago, except for the windows, which have been widened, reputedly by Sir Christo­pher Wren, from the wary Nor­mans' arrow slits. The interior has the same thick walls dividing each of the four floors into three rooms.
Below are the dungeons. The worst was Little Ease, said to he a four-foot cage too cramped for a prisoner to stand upright or lie. Guy Fawkes was chained here in 1605 before being submitted to the rack; he confessed after 3o minutes of torture The rack disappeared years ago, but "the Scavenger's Daugh­ter," which crushed the body, is still in the Tower, along with the manacles used to suspend a prisoner by his hands, and the pilliwinks, a sort of thumbscrew.

Enough. Leave the dungeons. Two floors above is the chapel of St. John, with its high barrel vault and bare, cream-coloured stone. Close your eyes and it will people itself : the Archbishop of Canterbury and two high-ranking priests were at prayers here in 1381 when Wat Tyler's rebels burst in and dragged them off to death, and here Mary Tudor married Philip of Spain by proxy in 1554.
The Banqueting Hall on the same floor is always associated with Charles, Duke of Orleans, taken prisoner at Agincourt, who spent much of his 25 years' captivity at the Tower. Now it, too, is part of the Armouries, where the weapons and costumes of ancient wars are displayed.
Here is a shield that could "give fire;" a weapon incorporating a spear, a club and three gun barrels; and two of the last surviving long­bow staves, once England's national weapon. Also in the Armouries are suits of grey steel armour by the dozen, fluted and damascened, fili­greed and arabesqued, gilded and silvered and engraved with royal devices.
Contrary to popular belief, there have been only seven beheadings in the Tower of London, all on Tower Green, and all the victims people of highest estate. First was Lord Hastings, executed by order of Rich­ard, Duke of Gloucester in 1483.